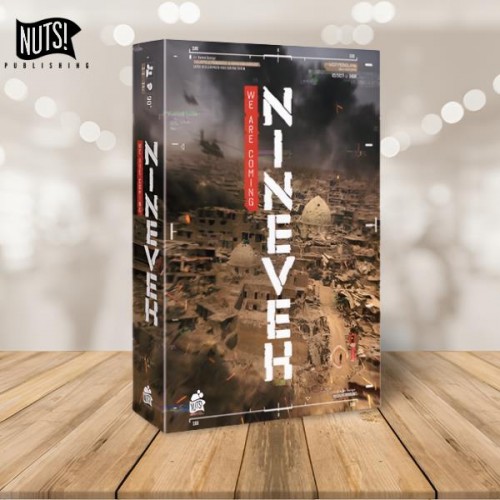 Your order will be prepared and shipped around mid-september. 
  Thank you for your understanding!  


We Are Coming, Nineveh! is a tactical/operational-level game of the Iraqi government campaign to liberate the western area of the city of Mosul from the forces of Daesh between 19 February and 9 July 2017. This was one of the largest and most difficult urban operations of the post-WWII era, and marked a major defeat for Daesh and its so-called "Islamic State." The game is thus able to combine low complexity (and hence be accessible to even neophyte wargamers) with a rich and detailed treatment of this important battle. Unlike most wargames where there is a single measure for victory or loss, We Are Coming Nineveh assesses three key aspects of the campaign: the speed at which the operation is completed, the casualties suffered by Iraqi government forces, and the collateral damage done to Mosul. One might outperform the historical case, capturing the Old City faster—but at a terrible civilian cost.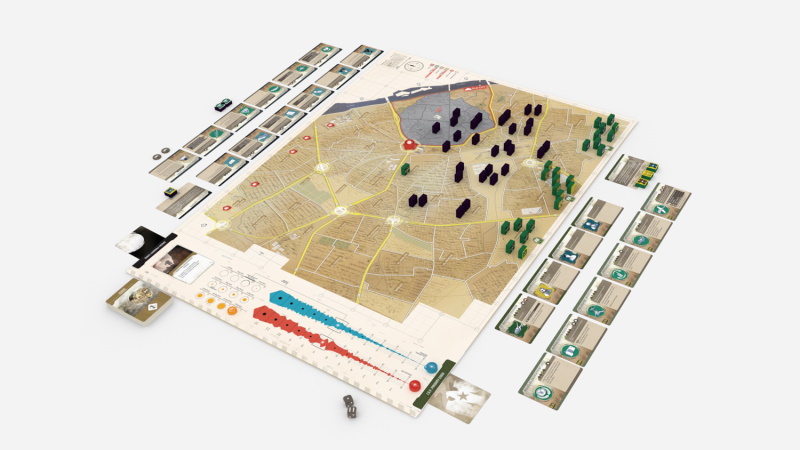 The zonal map depicts the major areas of west Mosul, including the densely-built Old City where Daesh forces made their last stand. Units each represent 100 or so Daesh fighters, or and battalion-sized units of the Iraqi Army, Ministry of the Interior, and elite Counter-Terrorism Service (CTS). Cards are used to indicate defensive preparations, air and indirect fire support, special weapons, and various other capabilities. Each turn represents approximately two weeks of gruelling combat.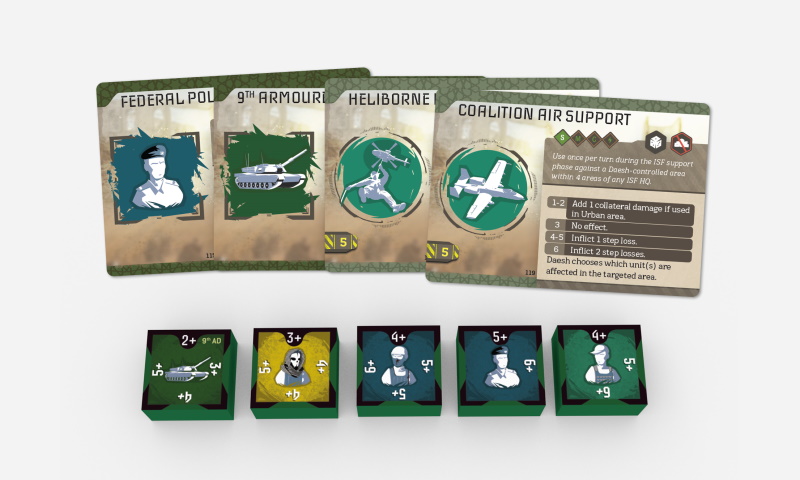 The use of blocks maintains uncertainty and the "fog of war." The game combines a simple, intuitive, but highly effective system for movement and combat with a number of innovative game elements:
•Before the operation starts, players choose a number of special capability cards—reflecting their planning and preparations for this long-awaited battle. Should Iraqi government forces deploy large amounts of air and artillery support, or might this cause excessive destruction in Iraq's second largest city? Should they bring in additional ground forces, or invest in better training for those they have? What about the volunteer Shi'ite militias of the Popular Mobilization Forces—will these be used in the largely Sunni city? Will Daesh invest in more and larger improvised explosive devices? Will they pre-position bomb factories and arms caches, or perhaps a media production facility to publicize their accomplishments? What surprises might they have in store: home-made drones, primitive chemical weapons, or a network of tunnels under the city? No two games will be the same.
•During each turn, event cards can be triggered at any time by either player. Some of these indicate the growing collateral damage done to the city and its people. Others generate tactical vignettes. Troops can get lost in the maze of small streets, communications can break down, and commanders can be faced with difficult moral and operational choices.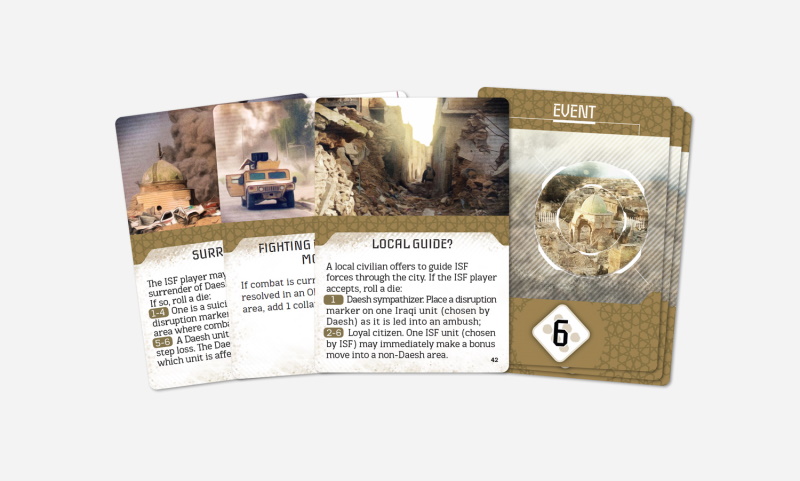 [ 

PDF - 15.00 Mo ]
Nineveh ENGLISH VERSION
Designer: Juliette Le Ménahèze - Harrison Brewer

Authors : Designers with Rex Brynen & Brian Train
Graphics : Nicolas Roblin



| | |
| --- | --- |
| Players | 1-2 |
| Duration | 90 minutes |
| Age | 14 years et + |



TEMPORARILY OUT OF STOCK