FREE PDF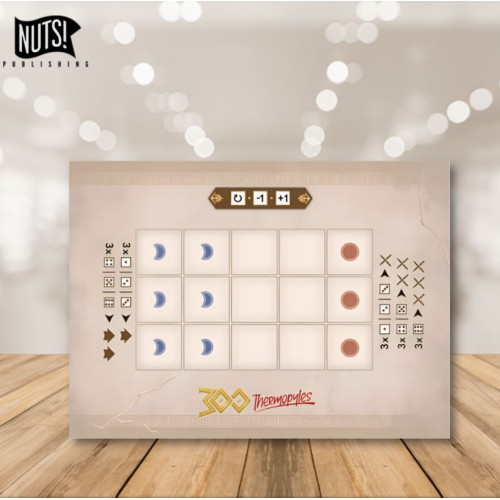 300 Thermopyles
Setting up
Place the Board and 3 dice on the table.
Place a blue cube on each blue square.


Game play
The players take turns.
Each turn is divided into 3 phases.
The blue team sits opposite the red team.
The red player begins the game. 


... see more in the PDF!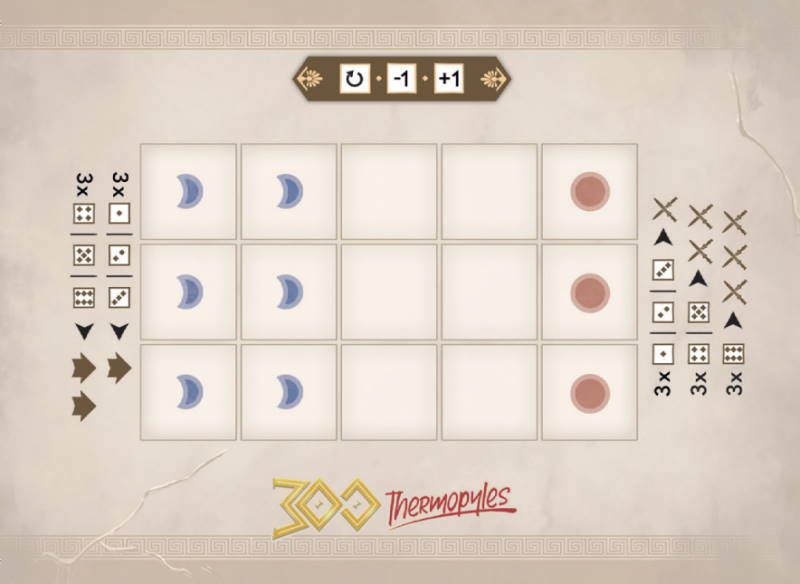 300 Thermopyles - PDF VERSION
DIGITAL VERSION FREE [ PDF ]