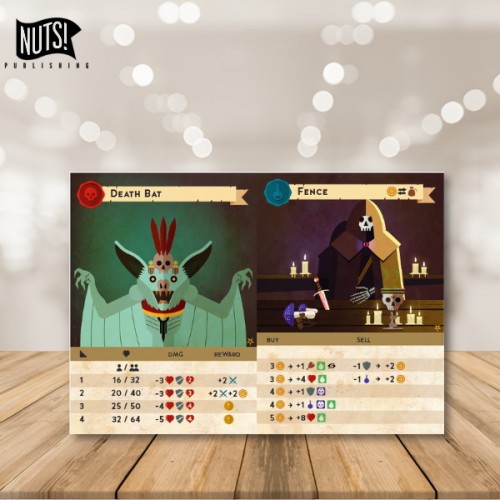 These two promo cards for Mini Rogue (the Death Bat and the Fence) were packaged together and available during Essen 2022.
The Death Bat is a deadly new monster that will suck your vitality.
The Fence is a new merchant that sells items at a discount but beware, these goods may be cursed.



Mini Rogue - The Death Bat and the Fence
Designer: Paolo Di Stefano et Gabriel Gendron

Graphics: Gabriel Gendron
Components: 2 cards



| | |
| --- | --- |
| Players | 1-2 |
| Playing time | 15-30 minutes |
| Age | 14 ans et + |